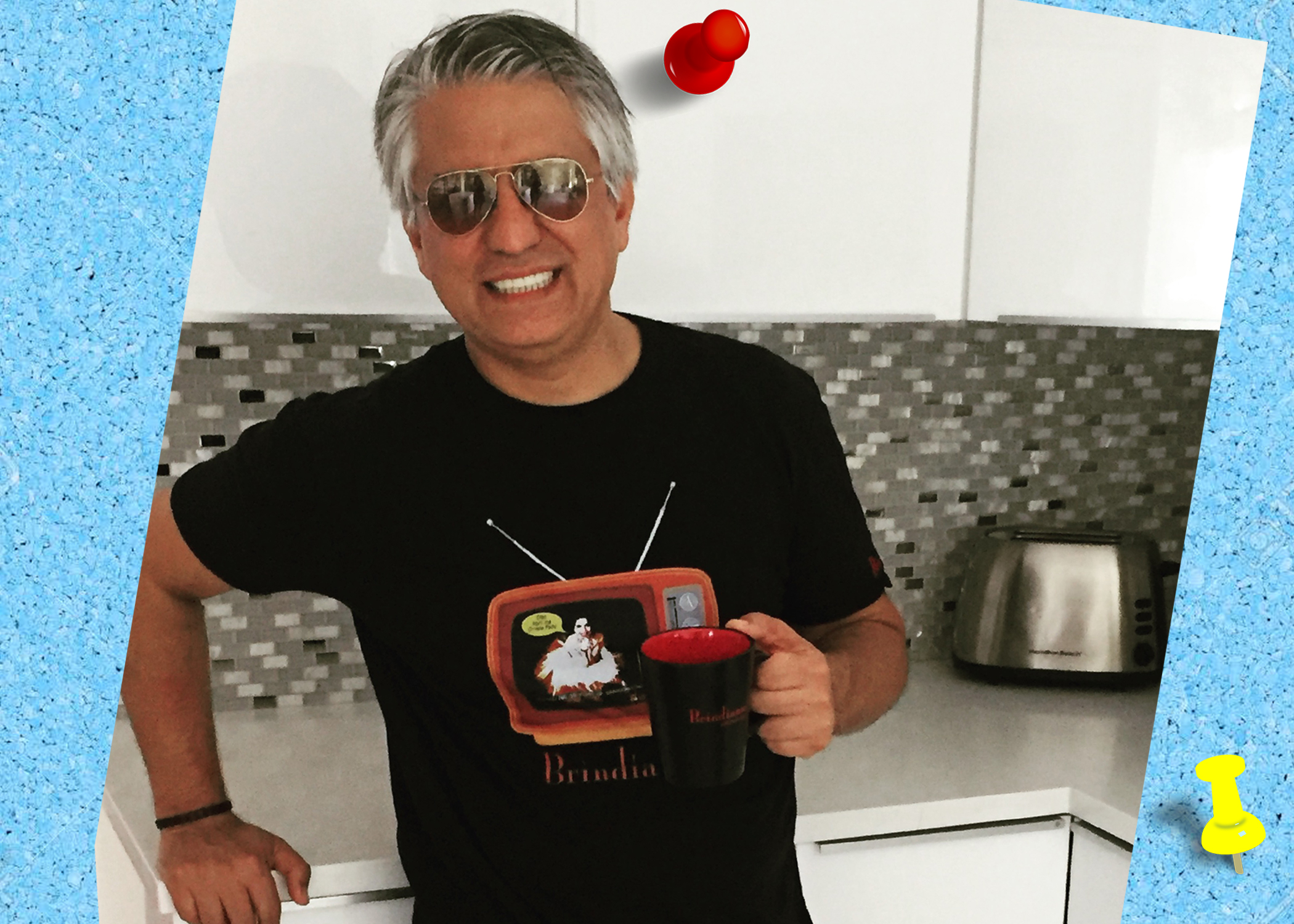 So here is the story, he is in the kitchen sipping a cappuccino and wearing a Brindiamo! T shirt. I walk in and I take a candid picture and place it in my website! 
When your boyfriend looks cool wearing the Brindiamo! merchandize and drinks a nice cappuccino in a ceramic Brindiamo! Mug he become your special model.
I had the pleasure to meet Marco Lo Russo during one of his trip to America and if you watch Brindiamo! you may recognize some of his famous records.
Marco Lo Russo aka Rouge is an international artistic and director of Rouge Sound Production (label and recording studio), musicologist and professor in Conservatory of Music in Italy and abroad, is considered, world wide, one of the most representative contemporary Italian musicians of the new generation.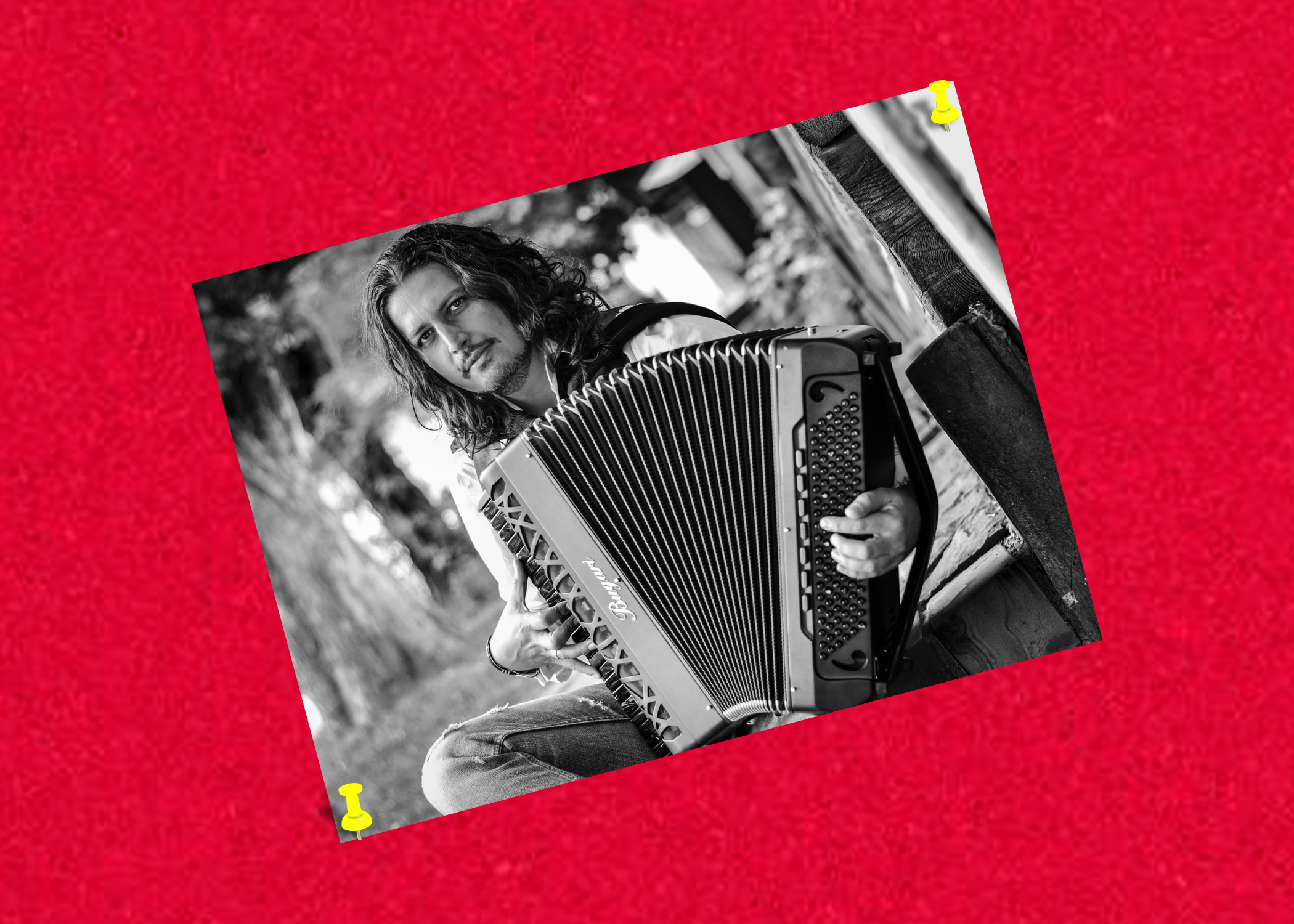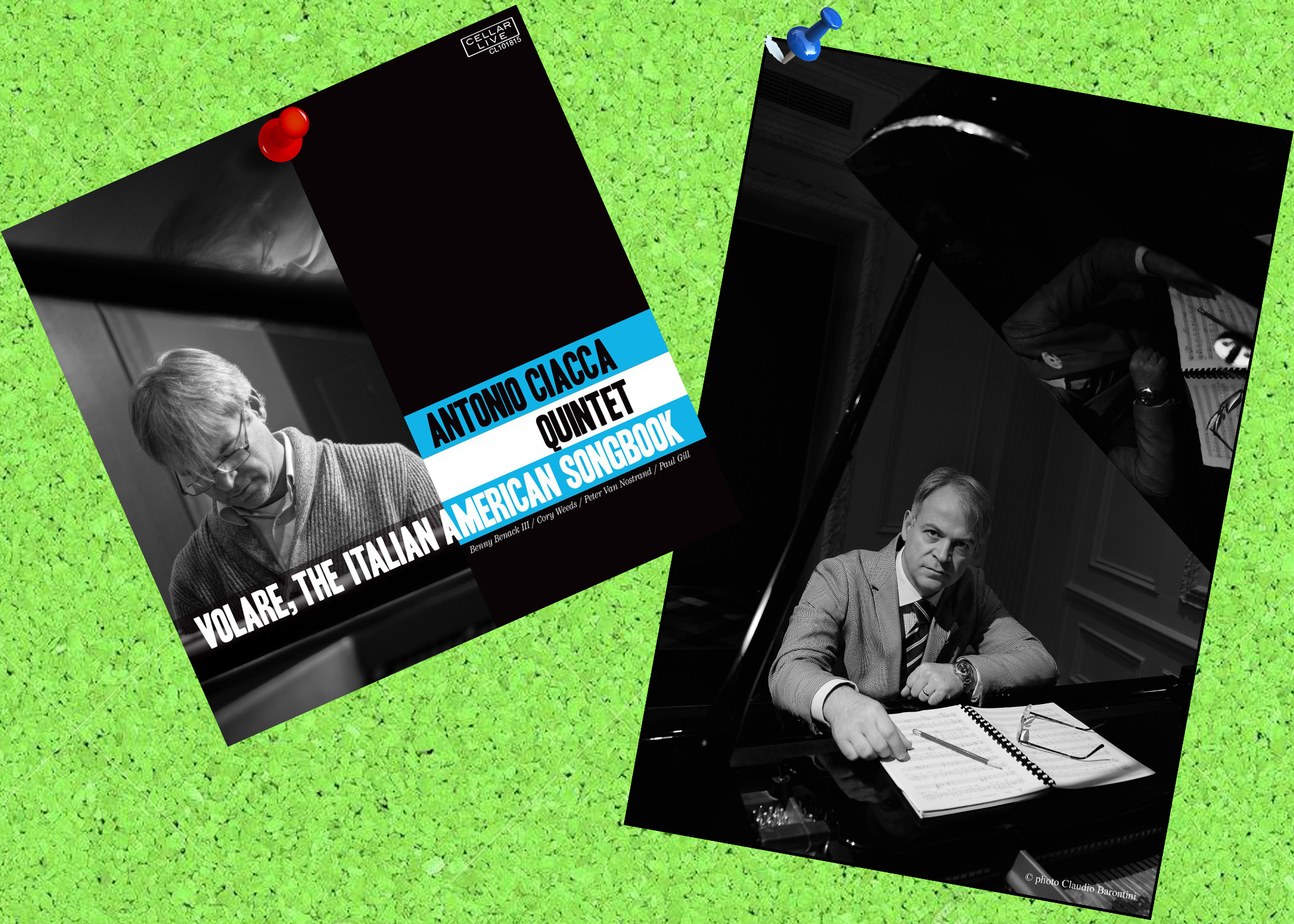 Many time people ask me about the music that is feature in my tv show Brindiamo! Please meet Maestro Antonio Ciacca.   Born in Germany raised in Italy and educated in the United States. Pianist, composer, and arts-presenter Antonio Ciacca has established himself as an indomitable artist, consummate musician, and powerful advocate of the gospel and jazz tradition.